Returning to the same old places is all well and good, but if the weather conditions are often similar and the views equally so, I can become a little tired of them. I grew tired of being stuck in Switzerland so much in 2020, thanks to lockdowns and travel restrictions, and I longed for something a little different.
That's what took us to Axalp in January of this year. Silvia Michel, a well-known photographer on Instagram who moved to Brienz and began promoting the local area, had shared one of her videos about the mountain high above Lake Brienz, where she walked in the snow with her equally famous dog Rasta.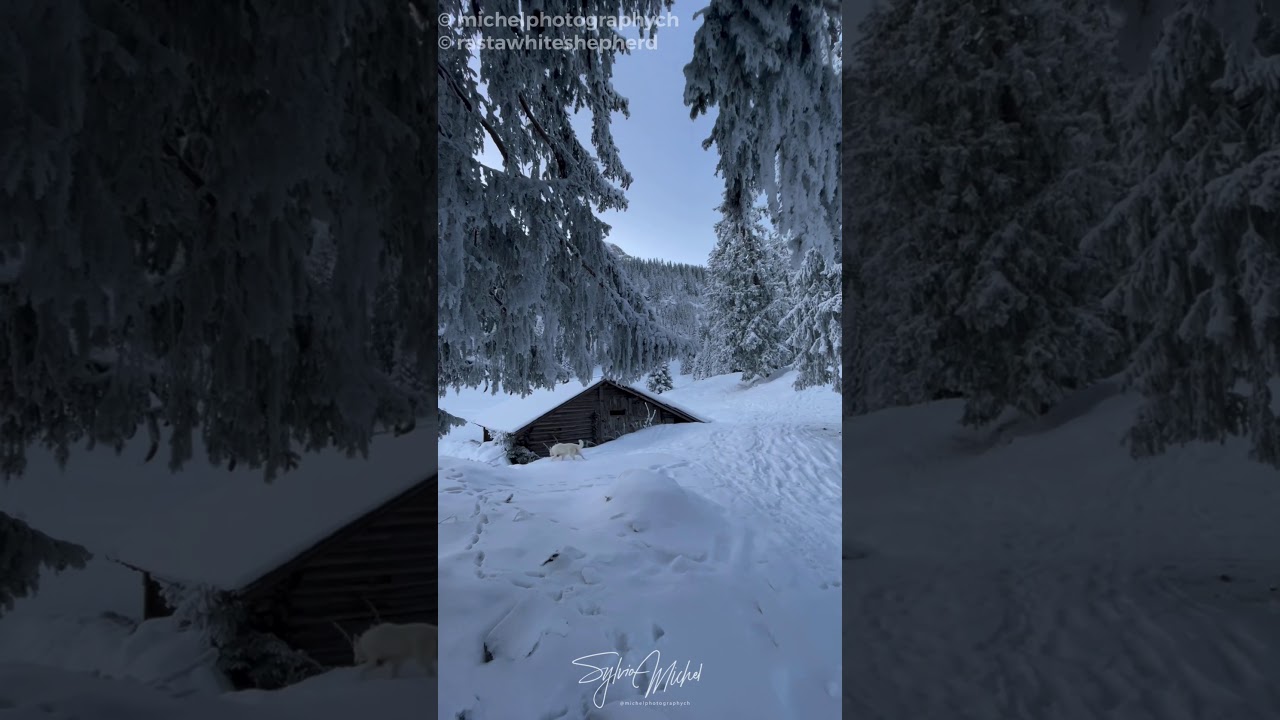 Being on a north-facing ledge and backed with high mountains, the village only gets the sun for part of the day and so we timed our visit to make the most of the two to three hours of sunshine. We parked at the highest point of the public road and made our way along the Schnitzlerweg: a path through the woods towards Hinterburgseeli along which local woodworkers have carved and placed statues. (The region is known locally and internationally for its wood-working history.)
The temperatures were very low, which led me to record a short video of the squeaky snow. (When the temperature drops below -10°C, dry ice crystals form and squeak when put under pressure.) I also took a few photos along the way, and filmed some drone sequences to cut together into the video above.